Conference Venue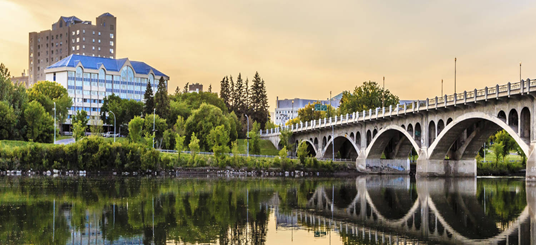 CRIWG 2017 will be held in Saskatoon, Canada. Saskatoon is the largest city (300,000+) in the prairie province of Saskatchewan, and is famous for its friendly culture and its beautiful parkland setting on the South Saskatchewan river. Saskatoon in August has a wonderful climate - the average temperature is 25 degrees C, with warm nights and sunny days. Saskatoon is also easy to reach, with direct flights from Minneapolis (Delta), Vancouver, Calgary, and Toronto (Air Canada).
The main conference venue for CRIWG 2017 is the ParkTown Hotel, located in the heart of Saskatoon. The venue is close to restaurants and entertainment sites, and is just across the river from the University of Saskatchewan. In addition, student accommodations are available on the U of S campus (a 20-minute walk) from $50 CAD.
More venue information
Sightseeing and Tourism in Saskatoon and Saskatchewan
There are a number of activities you can do as a tourist while in Saskatoon and Saskatchewan. They vary from a few hours to a few days. Below you can find a list of suggested experiences.

More information and maps are available on the Tourism Saskatoon and Tourism Saskatchewan websites.
Northern Lights (Aurora Borealis)
(few minutes to many hours long, after midnight, not guaranteed)

Saskatoon offers many summer nights with Northern Lights (Aurora Borealis). They vary in intensity, colors and duration are usually visible late at night, after complete sunset. In August, just around the time of CRIWG is the time of meteorite showers, well visible on a clear night from the dark fields around Saskatoon.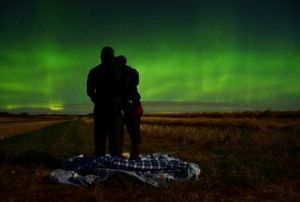 (3-4 hours)

Stroll main street Boomtown, immersed in 1910. Join one family's journey through 100 years in Saskatchewan and marvel at how far transportation has come over the years.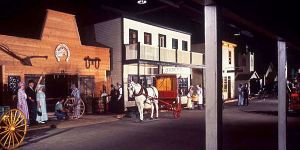 (2 hours)

A modern day river boat you can board for a unique view of the city, our bridges and the natural beauty of our river valley. Friendly and knowledgeable crew will entertain you with their narrative about the river and its tales while you enjoy an afternoon aperitif, an evening dinner or perhaps a Sunday brunch.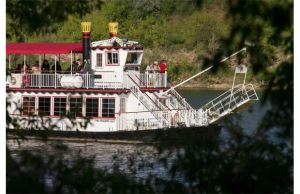 (as much time as you want)

Saskatoon is known for its extensive trail system running along both sides of the river, winding under the bridges, and through beautifully landscaped parks and natural areas. On foot or bike you can explore the natural habitat and interpretive sites along the riverbank. This will be a relaxing tour that will include stops for interpretations and refreshments.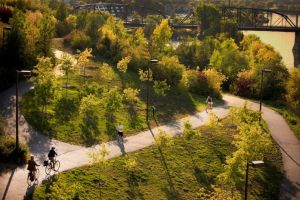 (August 17-19) (one week after the end of CRIWG).

The Saskatoon Folk Fest is a 3-day event with an international flavor which aims to instill multicultural values and educate visitors about different cultures and cultural backgrounds. And the best part is that new pavilions have been added throughout the years.


(3-5 days)

Experience life in the wilderness, in the boreal forest, 8 hours drive north of Saskatoon, surrounded by silence, a silver lake, amazing sunsets and wildlife. Go on an eco-tour with a quad, pike-fishing on the lake, learn about life in the winter, when temperatures drop down to -40 C. Personal pick-up from Saskatoon, transportation, food and accommodation can be arranged by calling +1-306-260-3984.